Desperate times call for desperate situations, and in a world where TP has become the number one commodity, some people will do anything just to get their hands on a couple rolls.
Thankfully, we have good people in the TP making business who are busting their essential asses to ensure the rest of us have clean colons at night. If you see one of those fine people (shout out to my friends at Clearwater Paper), buy them a beer. Or better yet, buy them several.
Despite their best efforts however, there are still shortages, and if you come across a pack, consider yourself lucky… damn lucky. And when the day comes where you find yourself suddenly stranded with nothing on the roll, then it's time for plan B.
Me, I've been known to be a public pooper.  I have absolutely no shame in admitting it.  I know some get all freaked out about the proposition, but when it's go time, I'll plop my cheeks in a considerable number dwellings, provided it meets the criteria.  And if you just so happen to be at one of these "essential" places and find yourself in a position where you can freshen up between the cheeks, then damn it, you take it like it's a matter of life or death!
Forget about the current COVID situation for a moment and look at it from an economical perspective.  Every time you plop your cheeks on the potty in public, that's one less trip you have to make at home and about 55 sheets of TP saved according to the national average (assuming you poo once a day. It's true! I read it on the internet).  That's straight-up money in the pocket!  Feeling guilty about upgrading to supersize?  Well don't, cause you're about to make that money back in the stall down the hall.  And that's not the only benefit.  No extra time spent scrubbing or money spent on cleaning supplies—nothing!  In fact, most restaurants pay people to clean those toilets for you.  God bless capitalism!
And listen, I don't want anybody giving me a hard time for my bathroom habits, for I know damn well that many of you reading this are planning to retire off the money you've made sitting on the pot while you're on the clock. That is, if you haven't already. Some of the greatest professionals out there have made well over 6 figures as chief engineer of the public can, and I'd be remiss if I didn't mention that I've made out like a bandit over the years myself.
That being said, while visiting certain establishments, I do urge you to proceed with caution. Despite my best compliments and the fact that all public bathrooms are equal, George Orwell said it best… some public bathrooms are more equal than others.
And perhaps, one is most equal of all…
***
The day started off on a sore spot as I found out for the first time in my 32 years of existence, I would be wearing glasses full time (It's official. I'm a freakin' nerd!).  Things didn't get any better as I felt a wasteful discharge looming the moment I walked out of the doctor's office.  "Can I make it back to work in time," I asked myself.  "Negative, Ghost Rider."  Much to my chagrin, a Sausage McMuffin and Rockstar energy drink isn't the most compatible combination for your bowels, and considering the walk from the parking lot to the office, that was a risk I wasn't willing to take.  "What am I going to do?  I'll never make it in time!"
Driving down the street, an inviting sign caught my eye.  "Jimmy John's…" 
That was indeed a possibility, and not a bad one at that.  I mean, it's crazy how quickly they make their subs.  I remember the first time I bought one, it came out so fast, I freaked!  And the fact that it's a sub meant I could order my food, receive it in a timely fashion, save it for later, then go use the bathroom, all within a matter of minutes!
"Dude, why don't you just use the bathroom before you order the food," you ask?  Excuse me, but you are a guest of theirs.  How would you feel if I came to your house and instead of saying, "hi, how's it going," just went straight to the bathroom to pump a grumpy?  Oh, you wouldn't like that very much?  Surprise, surprise.  Have the decency to make a purchase before you use their services!  Those guys work hard enough as it is making those freaky fast subs!  They don't need any more anxiety on top of that!  Gosh… no respect.
…Now I lost my train of thought. Thanks a lot! Where was I?
Oh yea… So, I had to take a dump, really bad.  Time was of the essence, and if I didn't act fast, it would be Armageddon in my pants.  "Jimmy John's… as in, 'The John'.  Is this a sign?"  Well, quite literally, yes, that was a sign, a big one at that.
There were benefits, after all.  I would finally have the chance to relieve myself, and I would have lunch made and ready to go for later.  The reward far outweighed the risk, a no-brainer if you asked me.  And chances were, being that it was only 10 AM, I wouldn't even have to wait in line.  So, it was settled.
I went in for the big dirty.
"Hello, I'd like an Italian Nightclub, TBO," I told the cashier with determination. He wasted no time with the transaction going straight to work, just the type of go-to attitude I like to see in a young entrepreneur. The kid was going places, that was for damn sure.
As expected, my sandwich came out freakin' fast, and so far, everything was being executed to plan. He even made it TBO, just like I asked.
Time out. You don't know what TBO means?  If you don't get TBO, then the mayo makes all the meat slide out of your sandwich when you take a bite and… listen I don't have time to explain everything.  Just do it.  There are much more important matters to discuss!
TBO – Tear Bread Out. SMDH… such a rookie.
Sorry, back to the story.  Next stop, the bathroom.  Vacant, the sign said.  Everything was aligning perfectly into place, like it was truly meant to be.  Cautiously, I entered the bathroom.  Here goes nothing…
Now, I don't recall what I did that day I fell off the rock, and I don't know when I officially became best friends with Austin Moody, but like the first time Forrest Gump every laid eyes on Jenny, I do remember the first time I set foot in the sweetest, most beautiful public bathroom in the whole wide world…
I couldn't help but stare… stare in awe while the threat of poopy pants lingered. I've been in a fancy joint with a sparkling bathroom, and believe me, I've been in plenty of bathrooms with personality, but very rarely do you see a perfect, aesthetic combination of both. Heck, I'll be totally honest, this was the very first time it ever happened! Any other day, I would've stood for hours in wonder, happily crapping myself in the process. Only the fear of committing a defiling act in such a sacred space led me closer to the toilet.
I hugged the wall, shamelessly observing the many placards that were displayed, a showcase of urination styles depending on personality type.  "They really nailed it on the head here," I thought to myself, as I saw many of those different traits within myself, and recognized a few other characters as well.
I gotta say, I really like Jimmy's since of humor! I bet we'd be best buds if we ever met. Hopefully someday, we will.
And once I arrived at the golden throne I was quite pleased with the appearance. The toilet seat was clean, dry, and had no signs of those small, dried puddles of urine you'd often see at your typical bathroom. Even the better maintained ones seem to miss the mark when it comes to those small driblets.
Observation two: no signs of fecal matter anywhere in sight.  Nothing is more disgusting than walking into a stall only to find somebody had lobbed a grenade, leaving shrapnel splattered across the bowl for the next person to observe.  Good luck flushing that away!  Or even worse, you find the ones where the previous tenant seemed to have wiping issues, as if their sphincter also served as a paper shredder, leaving a giant, unflushable wad of shredded TP in the middle of the bowl.  I never understood how somebody could sleep at night knowing they made a mess of such magnitude for somebody else to clean up.  No kidding, the things I've seen over the years have been quite bothersome, so much so that I even wrote a screenplay about it (fyi, if anybody is interested in making a movie, HMU at grizzlychadams@protonmail.com).
Alright, enough with the gory details. The point is, with no need to fret about the condition of the toilet, I assumed the position to some much-cherished relief, hanging my head in content. "Boy, I could just sit here for hours, thinking about life, the universe—speaking of the universe, what's this?"
My feet sat upon a placard of sorts, the type you would see for a dedication, though it was difficult to determine exactly what I was looking at, thanks to my newly impaired eyesight. "I suppose if I were to have a public toilet dedicated to me, this would be the one, but whatever it is, they must've spent some good money on it. Just look at the quality of that metal!" It was quite a dedication. No.. not a dedication, but a list of facts. Facts about… Uranus?
Reading interesting facts about the planets while you poo, what a novel concept! Check out some of these facts. "Uranus is windy and can blow at 450 MPH." I had no idea! Imagine being caught in a Uranus wind storm. No thanks. And how about this one, "You would not be able to sit on Uranus because it has such a low density," which is crazy, because I always assumed that the density of Uranus was quite high!
Imagine being a 4th grader assigned to write a report on a planet of your choice. Maybe you felt royally screwed with the last pick of the draft after all the other kids went the "cool" planets like Mars or Jupiter, leaving you with Uranus. What are you going to do? Then, you happen to drop into your local Jimmy Johns, and viola, your report is laying literally right in front of you! All that time you would've spent doing research can now be spent playing video games! It doesn't get any better than that!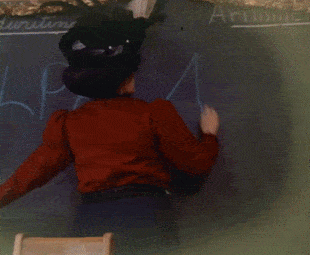 It was a bit heartbreaking knowing it was time to clean up the deuce residue.  I feel a little weird saying this, but I was actually enjoying myself, and that's saying something given how dreadful a trip to the bathroom can be if the conditions aren't up to standard or if there's a premature break.  But just like the marriage of Tom Brady and Bill Belichick, all good things must come to an end.
I reached for the roll to begin the process of—whoa, what is this?  Double ply all the way… in a public restroom?
Such luxury is unheard of in a fast food joint like this.  But once again, where others like them would be tempted to cut corners, Jimmy John's has risen to the occasion.  Incredible.
And talk about a powerful flush! They must have customized those crappers, cause I had never seen so much swirling suction going through a toilet, excluding airplane lavatories, and those things just straight up scare the crap out of me, literally! No wonder they have no problems with left over debris!
Oh, but I can hear all the environmental wackos already complaining. "Ughz, what a waste of water!" I say quite the contrary. Think of it this way. On a typical day, I got about a 50/50 chance of leaving skid marks each time I unload on the John. And as a married man, leaving that type of artwork for your wife is not only unsexy, it simply isn't an option. Thus, you find yourself flushing twice, even three times just to get rid of the evidence. And God forbid you have one of those sissy European toilets that do half flushes. You'd never survive!
Listen guys, it's not that hard of a concept. All I'm saying is make the investment. Put in quality work the first time, and you won't have to go back later to fix your mistakes. You'd be surprised the amount of time, effort, resources, and most importantly, moolah you'll save.
And no, I did not film the flushing process like many would have liked me to. Sorry to say, but this is a family friendly blog, and that those types of images have not business being in a post like this! If you want dirty, immature content, then I'm sorry, but this blog is not the place for you.
Keep it clean, that's my motto.
"But why didn't you just flush it again to show us the proof?" Hey, you know me, I'm not an uptight person by any stretch. But I can't justify wasting a perfectly good flush just for the sake of my blog, especially after all that Jimmy Johns has done for me. It wouldn't be right, and well below the set of standards grizzlychadams.com upholds to. So instead, I simply washed my hands and made my way for the door, sandwich in hand.
But I couldn't let this experience go to waste. "This deserves proof of sorts… a memory." I whipped my camera out. I had to. You don't pass up the chance to capture a pivotal moment in life like this.
My head held high, I walked out of the restaurant with a sense of pride that day. In my hand was a tasty sandwich and on my face was a permanent smile that not even the likes of Jay Cutler could remove. I entered my car and drove into work; fully confident I would have a productive day.
And that's just it.  When it comes down to it, a bathroom experience can make or break your day.  It can be the difference between a job promotion or meeting that goes off the rails.  It amazes me how often this phenomenon goes overlooked in today's society, considering how often we drop the kids off at the pool.  Something like a clean wipe on the first try or a complete intestinal evacuation can leave you feeling elated, as if you had just received a gift from God.  It's something very few businesses outside of Jimmy John's truly appreciate I've come to realize.  Simply put, they go above and beyond to make sure your experience lasts, long after you leave the restaurant.
So, in this time of stay at home orders and quarantining, where food delivery is almost a way of life, consider supporting your local Jimmy John's, if only for the bathrooms alone.  We'll need them when things get back to normal, cause when you're in a pinch, they'll always be there to support you.
Especially at times like these.